Diamond Life Recordi...
FEATURED TRACKS
Lost At Sea (15 Year Anniversary...
Smooth Operator (feat. Gemini)
Sharty Want More Money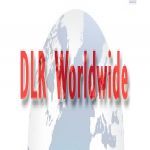 Artist Bio
Diamond Life Recordings based in Hollywood, USA is managed by multi platinum award winning artist Paul Cooke of Sade group fame. Paul founded Sade in 1982 and went onto co-produce and help shape all the songs on the album Diamond Life in 1983, Paul also performed on all of the songs including some songs that went onto the second album Promise. Paul appeared with Sade on the hit TV show BBC Top of The Pops in 1984 and toured with the band in Europe and the USA..

Manifesto:
< ...