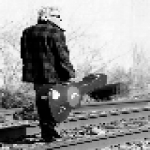 Artist Bio
Fulltime musician. Playing boat festivals, canal side pubs, beer festivals.
Lives on a 70Ft narrowboat based in The Midlands, but travelling the length and breadth of the U.K. playing shows.
Playing in Ontario Canada several times a year along The Welland canal. contact email. dpbbandbookings@yahoo.com
Dave's 2014 christmas song has already been released! available on itunes.'Cos its christmas'
Upcoming Events
Sat, Feb 01, 2014 7:00 PM
The 2 Boats Inn.(Oxford canal)
Long Itchington. Southam Rd.
Every 1st Saturday of the month. All Dave's original canal singalongs!

Fri, Jan 31, 2014 8:00 PM
The Barby Arnold Pub
Ware Rd. Barby nr Rugby. U.K.
Celebration of the Chinese new year!

Fri, Jan 24, 2014 8:00 PM
The Crown Inn
Stockton. U. K.
Solo. latest originals

Sat, Jul 13, 2013 1:00 PM
Evesham river festival
Evesham
Solo from boat!

Sun, Jun 30, 2013 2:00 PM
Foxton locks festival
Foxton, Liecs
Canal festival, playing from my boat! Great weekend!

Sat, Jun 29, 2013 1:00 AM
Stavely town basin
Chesterfield canal festival
Duo on the main festival stage!

Sat, Mar 30, 2013 7:00 PM
The Chequers pub
High st. Swinford.
solo