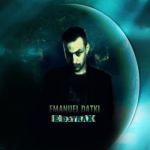 Artist Bio
Beat-maker/ Music Composer. And also an artist, drawing and painting. I'm also into film-making and Photography.
My music has many styles and different genres.
Mostly I make hip-hop beats, Film Score Composition Type/Soundtracks, R&B, Ambient and Electronic.
Or I just improvise till it becomes a nice music track.
My favorite music composer "is/was" Hans Zimmer.

I Hope some people find my music interesting.

Regards
Emanuel
...