Ice Man
FEATURED SONGS
Story Of My Life
Can't Be Stopped (feat. Alaska Redd...
Pressure Of The World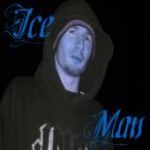 Artist Bio
Ice Man was born Billy D. Carnes Jr, in Austin Texas on September 19, 1986. He grew up without a father figure.. Raised by a single mom, who ended up moving her small family to a Native reservation in Montana. As you can imagine growing up on a rez, was a pretty tough thing for a white boy thrown into the mix of native life and culture.. He ended up spending a lot of his youth behind bars.. During his last incarceration, he realized there was more to life, than spending the rest of his locked u ...
Discography