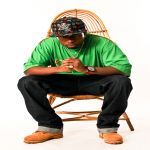 Artist Bio
Born in the city of Lagos music always played a big part in Jovivaa's life. when he came to united kingdom it took further shape he studied music technology and started expressing his feelings through rap.

Having seen his fair share in his years in Africa, he decided to come from a different angle to alot of the UK rappers and tries to bring across a message of peace and respect, without loosing that edge you look for in a heavy club banger!

Jovivaa is known for ...