FeeLGooD MusiC
FEATURED SONGS
Hypnosis for the Mass (Long Play El...
Groove Odyssey (420 Mix)
Sonic Rush (2 AM Mix)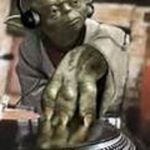 Artist Bio
Ive been wrighting, mastering, mixing and deejaying since 2000. I enjoy what I do, deejay, produce my own music, make remixes and work with other artists. my music production label is FeeLGooD MusiC. I mostly just wright, mix and master my own music and work with others sometimes. I actually started out righting hip hop tracks and working with rappers. they kept ending up in jail so I went down another path. I discovered my skills as a dj. and mixing tracks. I started righting multi track compos ...