SRJ PRODUCTIONS
FEATURED TRACKS
Funky Summer Nights
Give Me One More Chance (feat. L...
One Blond Never Made the Summer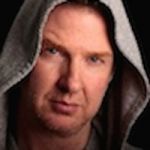 Artist Bio
* Classically trained
* A Level Music and Grade 8 Piano
* Used to club at Beyond at Club Colesseum
Found music they played revolutionary - Haji, Freemasons, Syke 'n' Sugastarr, Spencer & Hill real inspirations. My endeavour is to produce tracks reminiscent of those I used to love to dance to...
* Trained exercise-to-music instructor
* Completed music technology short course at City Lit
* Secured a licensing deal with Beatport:
http://www.beatpor ...