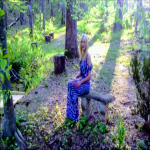 Artist Bio
Shelia King was born into a musical family. Her Dad played piano and she has always been surrounded by musicians and the love of music. Her first experience on stage was at age 11. She has appeared on TV, radio, and performed for the troops at the decommissioning of The Yorktown. Shelia has also opened for such acts as Shelley Laine and Bobby Rush.
In 2013 she performed her original What would you do? written for her son Michael at the "Aces for Autism Gala".
She has fronted sev ...
Discography