pimpin i
FEATURED TRACKS
Fed Up (feat. Pimpin I, D-Blo & ...
Bounce It (feat. Pimpin I)
West Coast Hitter
oakland,
ca united states
pimpin i
3,655 Views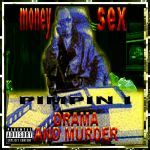 Artist Bio
pimpin i is a hip hop rapper and a producer from oakland california.i started doing music in 1988 when i recorded my first single called we come original and bustin out.then in 1992 came with a 8 song project called raw for business.now im back with a new album called the heatwave. then album number 2 mr on one the final chapter. then album number 3 money sex drama and murder.also came out with 6 to 7 singles. i also been feature on 4 0r 5 coast to coast makin move mixtapes.now im producin for m ...