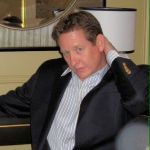 Artist Bio
2011 "Grammy Inductee," 4X Los Angeles Music Awards (LAMA) Winner. Artists In Music Awards (AIMI) Winner. 3X (AIMA) Nominee. Tom's latest two singles "Let It Be Me" "Dance With Me" were up for Three 56TH GRAMMY Nominations for (Record of the Year) (Song of the Year) (Best Pop Solo Performance) categories.

Tom is a singer/songwriter/keyboardist/producer/recording artist who has played with such recording legends as the world renowned Michael Jackson, Mick Fleetwood, Jody Wat ...
Upcoming Events
Wed, Oct 15, 2008 8:00 AM
NEW Dreamer CD OUT NOW
AOR-FM RECORDS UK aor-fm.com
Fourteen classic rock tunes, ten never before released.