BOSS INC/BLOC BOI EN...
FEATURED TRACKS
Haterz
South Central (feat. No Good)
Bo$$'s Lyfe (feat. HotBoi T & Ho...
South Central,
Ca
myspace
3,121 Views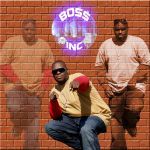 Artist Bio
1 Hundrid rdz was born in Chicago, ill. with the birth name Sherrick McGary to a single mother Isabella Folks. She moved us to the sunny Cali-forn-ia in the early 80's. I was raised in many parts of los angeles like Gardena, West L.A , and finally to travel stopped on East 65th st. I was 8 when i moved on 65th and main (corner apt),i lived in the hood for over 20 yrs c/n big homies bend the bloc hard in chevys and lacz. Know one day the streets where paved with money we started hustlin on the b ...
Discography