Manitoba Canada
Ade
3,682 Views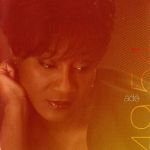 Artist Bio
Adé is a singer/songwriter who resides in Canada. A lover of music with a message, she writes from her heart and experience with a passion to challenge the status-quo and say it like it is. Her music is a blend of R&B, Gospel and a touch of Jazz.

When she isn't singing Adé is a busy mom to two young children and wife to a great man. The man she is "Crazy" about. (check out the track on the album "4954"

Adé has always been a strong advocate for others especi ...