Amias
FEATURED TRACKS
BYE BYE, It's Bye Bye (The Schit...
The Power (Dance Or Freestyle)
euuu (Remix)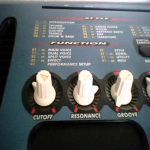 Artist Bio
I go by the name amias aka The black Giovanni of Trance and "The guy that was lied to his whole life" My major influences in the genre were Kernkraft 400 (Zombie Nation),Ian Van Dahl (Castles in the Sky),Darude (Sandstorms),and Conjure One (Tears From the Moon) to name a few.
I don't like people that talk shit, please DON'T TALK NO SHIT TO ME!. Anyways getting back to the music, i am devoted to house,trance,dance, electronica. I am not a performer,singer or songwriter as of yet ...