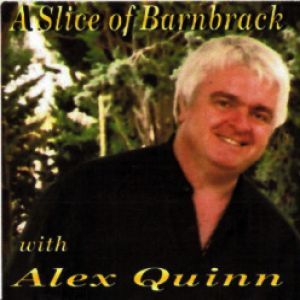 Artist Bio
ALEX QUINN HAS JUST RELEASED HIS FIRST SOLO SINGLE.AND THIS WILL BE HEARD FIRST ON SONGCAST RADIO WITHIN THE NEXT COUPLE OF WEEKS. THE SONG IS CALLED BELFAST GIRL AND WAS WRITTEN AND SUNG BY ALEX. ALEX JOINED WITH FELLOW SONGWRITER B.G POLLOCK TO WRITE THIS VERY CATCHY , HAPPY - GO -LUCKY, FOOT-TAPPING SONG.
Alex Quinn was the former singer / songwriter and guitarist with an IRISH Band called Barnbrack from Belfast. N.Ireland. Barnbrack toured the world sharing the stage with many fam ...
Upcoming Events
Sun, Apr 27, 2014 1:00 AM
SONGCAST MUSIC STATION
COUNTRY CHANNEL PLAYLIST
ALEX QUINN WILL RELEASE HIS FIRST SOLO SINGLE , CALLED, " BELFAST GIRL" .