Dan Jones
FEATURED TRACKS
Learn Hypnosis in an Hour - Pt.
The Lost City
Adult Bedtime Story: Walking Thr...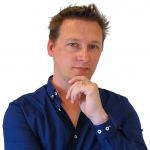 Artist Bio
Hypnotherapy trainer Dan Jones has almost 20 years experience with Ericksonian Hypnotherapy, Solution Focused Therapy and Cognitive, Behavioural & Interpersonal Approaches to Therapy. He is also trained in various forms of meditation. He also has autism spectrum disorder, and over 15 years experience with family therapy.

Jones' self hypnosis tracks have been watched, listened to and downloaded over two million times with his 'Deep Trance Experience' and 'Quit Smoking Now' tra ...