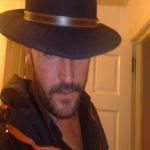 Artist Bio
This eclectic range of music includes Irish and American Country along with the odd nostalgic and up-lifting harmony.
Like many, Daniel's talent lay dormant for years. With the support of a very close and encouraging family, he began work in the local studios, with his confidence and skills building, he then branched out to studios farther a field in Nashville, home of some of the most exceptionally talented musicians. Varied
Each of his original songs draws on a personal e ...