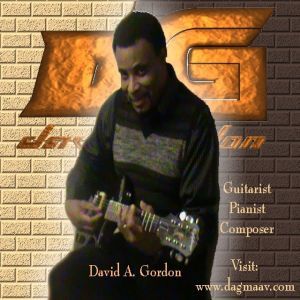 Artist Bio
Last Updated Bio Date : 9/7/2014

Radio: Songcastradio/Jazz (Positive Tension Album)
Radio: Songcastradio/Easy Listening (Days of Daze and Realm of Dreams Album)

New website and Facebook page will be released when completed, hopefully in October 2014.

David Gordon was born in Michigan, and had lived in California, Mexico, and currently in Chicago land.

A natural musician and composer with talents in keyboards, acoustic and electr ...
Discography