Go Seek! Children's ...
FEATURED TRACKS
It's A Colourful World
You've Just Got To Believe (Repr...
I'm Aussie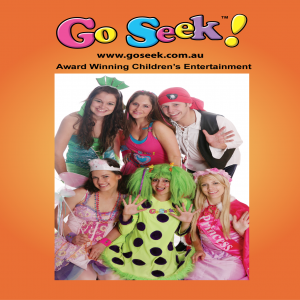 Artist Bio
Go Seek are a funky & vibrant Award Winning children's entertainment group who specialise in interactive, fun-filled stage shows, powerful catchy AWARD WINNING original songs, exciting kids workshops & parties & their genuine interest in family & fun!

Go Seek entertain thousands of children throughout Australia at festivals, clubs, schools, child care centres, corporate XMAS Parties, family fun days, shopping centres, birthday parties, special events & more.

Go Se ...