Stockton,
CA United States
Web Site
8,866 Views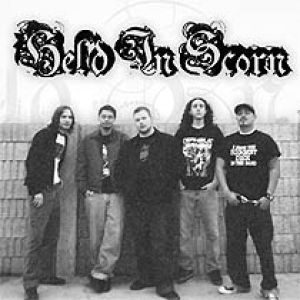 Artist Bio
Held In Scorn was a pioneer of the heavier Swedish-inspired Melodic Death Metal and Metalcore out of Stockton, CA. The band enjoyed regional success and garnered the interest of one-time CEO of Century Media Marco Barbieri.

HELD IN SCORN was created by Ray Marquez (aka Adam Delia) and Derrick Scott (ex-Setrip) in the Spring of 2003 via the website www.powerslave.com

The 1st line-up of Held In Scorn included guitarist Mike Butler (ex-DeadEyedStare) as well as drumme ...
Discography