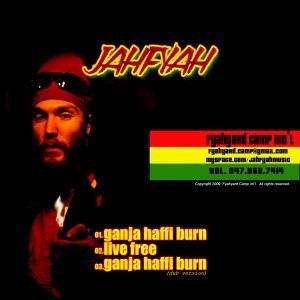 Artist Bio
"JAHFYAH"
Hot New Reggae Artist, from
"FyahYard Camp Int'l."
(Brooklyn/Miami/Jamaica)
Releasing Debut Album in 2009!

Jahfyah is a culture reggae sing/jay artist that strongly draws inspiration from his spiritual roots of RasTafari-Bobo Shanti & his experiances living in Jamaica & the u.s.!
Spreading a positive message while speaking out on political, social & spiritual topics that are extremely relevant to passed, present & future ...