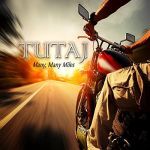 Artist Bio
Welcome to Kevin Tutaj's SongCast Distribution Page!
Here you will listen to many unique drum parts and drum styles to songs he has recorded on for his brother Raymond Tutaj Jr. and personal projects.

Kevin is a Las Vegas Pro Drummer with a modern versatile style with a signature approach to drumming that has made him a driving force behind many acts and studio project's today.
The last 3 Cd's he recorded on was with his brother Ray.
They were never in the ...
Discography