Lowell Van Carroll a...
FEATURED TRACKS
It's a Dream of the World (I'm L...
Earth Died Screaming
Burnt Out PA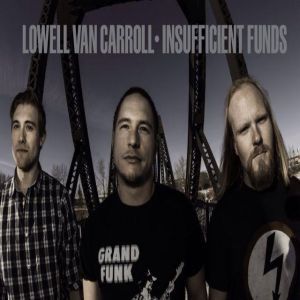 Artist Bio
Lowell Van Carroll and insufficient Funds are three small town boys with an extremely diverse pallet of musical styles and genres. From blues to folk, and from country to rock, this band has encompassed an array of influences such as Tom Waits, Townes Van Zandt, Howlin' Wolf, Grand Funk Railroad, Ten Years After, and Fred Eaglesmith and have created their own unique, and distinct sound.
This band has stuck to the roots of blues and rock and Roll, but add a certain element of raw energy ...
Discography