Lana Kim - Sustainab...
FEATURED TRACKS
Feature Song - The Prayer
Feature Song - Fur Elise
Ressional - All You Need Is Love
Los Angles,
CA US
MySpace
4,364 Views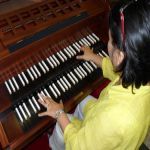 Artist Bio
Greetings, and thanks for stopping by. Lana Kim is an ethnic Korean born in European country. Educated globally with degrees from three continents she now resides in South Korea. To her credit she has developed a proprietary method for making international jury winners from little children. After a decade of hundreds of concerts she decided to put more attention into the studio. Albums listed on this and other sites (35 to date) are to be expanded to 60 by late 2012. Her current projects are "W ...