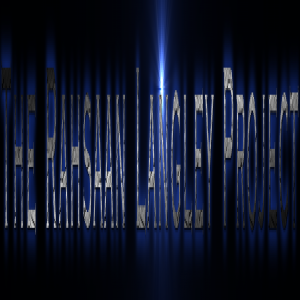 Artist Bio
LANGUINI MUSIC PRESENTS:

THE RAHSAAN LANGLEY PROJECT

Born in New Haven Ct into a family of entertainers & singers Rahsaan had no choice but to grow into the incredible talent that he is. At the tender age of 4 he sang his first song publicly ever. It was George Bensons "Masquerade" he got such a warm response that from that moment on he began to be in talent shows every weekend with the help of his Mother & Father.
As time progressed he began to take hi ...
Upcoming Events
Sat, Jun 30, 2012 9:00 PM
Gotham
196 East St
All White Affair feat Live Band & 3 Dj Combo/ Mature Crowd

Fri, Jun 29, 2012 9:00 PM
The White House Ultra Lounge
720 Wolcott St Waterbury Ct
Live Band & Dj Combo/ Mature Crowd

Fri, Jun 22, 2012 9:00 PM
Virgo Soul
469 fishkill ave Beacon, New Y
Live Band & Dj Combo/ Mature Crowd

Thu, Jun 21, 2012 8:00 PM
Bocca Rossa
942 Main St Hartford Ct 06103
Live Band & Dj Combo/ Mature Crowd

Fri, Jun 15, 2012 7:00 AM
Club Karma
825 Chapel St New Haven Ct
Live Band & Dj Combo/ Mature Crowd

Wed, Jun 13, 2012 9:00 PM
Kudetas
27 temple st New Haven Ct
Live Band & Dj Combo/ Mature Crowd

Sun, Jun 10, 2012 3:00 PM
Georgetown Day
Main St Georgetown, Ct 06829
Jazz Festival

Sat, Jun 09, 2012 9:00 PM
Club Vibz
3155 Main St Hartford, Ct
All White Affair feat Live Band & Dj Combo/ Mature Crowd

Wed, Jun 06, 2012 9:00 PM
Kudetas
27 temple st New Haven Ct
Live Band & Dj Combo/ Mature Crowd