Levi Stress
FEATURED TRACKS
Activism (feat. Sam I Am The Mc ...
What Was the Trigger (feat. Brim...
Catch the Wave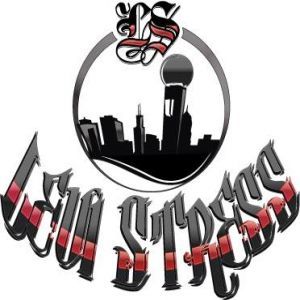 Artist Bio
This one is going to be sweet n short I've been in the culture since 1987 m.cing around 1994 I've rocked from NYC to LA and alot spot in between have opened up For Dead Prez Raekwon Tha Chef Souls Of Mischief Adeem Josh Martinez Immortal Technique Copyright Icon Da Mic King Kam Moye aka Supastition Little Brother MC Juice Listener and a few others My albums in this particular order are Worldwind expedition than Half Man Half amazin than Shawshank Redemption than Back 2 tha essence than Have Mi ...
Upcoming Events
Wed, Jul 16, 2014 9:45 PM
Subterrean
Chicago Il
HELLOHIPHOP showcase

Sun, Mar 30, 2014 9:30 PM
Club Ignite
Murfreesboro, Tn
Old School Hip Hop Night

Thu, Mar 20, 2014 9:00 PM
boheme collectif
Nashville,tn
Holly Amber's Bohemian circus

Sun, Jan 12, 2014 6:00 PM
The Rutledge
Nashville Tn
Afton hip hop showcase

Sat, Jan 04, 2014 9:00 PM
Cafe Coco's Backstage
Nashville Tn
Hip Hop ish monthly showcase of independent music in Nashville

Fri, Jan 03, 2014 10:00 PM
The Coup
Clarksville,Tn
New Year's Ball

Fri, Dec 20, 2013 8:00 PM
apache cafe
Atlanta .Ga
The Bar Exam

Sun, Dec 08, 2013 7:00 PM
The Rutledge
Nashville,Tenneesee
Afton's hip hop showcase

Tue, Nov 19, 2013 10:00 PM
McFadden's
Nashville Hip Hop
Writer's Block Hip hop showcase

Sun, Jun 23, 2013 6:00 PM
The Rutledge
Nashvile,tn
Da ville hip hop invasion