Ensemble Tempus Flor...
FEATURED TRACKS
Lauda Sion
The Embroideress Op.82
Maggio Serenata (a Cappella)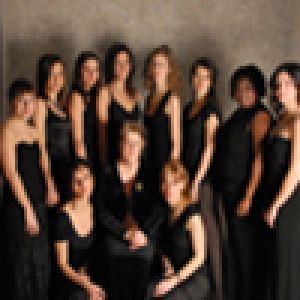 Artist Bio
Joan Yakkey, Director of the Tempus Floridum Vocal Ensemble from Florence, Italy, has completed her studies for a Bachelor of Arts degree in Music at Queens College in New York City; she has also studied musical composition at the University of California and at other Musical Institutions in Austria, France and Italy. Prof. Yakkey has degrees in Piano Performance, European and Choral Music/Direction from the Cherubini Music Conservatory of Florence, Italy. For over thirty-six years she taught pi ...
Upcoming Events
Wed, Aug 29, 2012 12:00 PM
Dublin Choral Cathedral tour
Christ Church - St.Patrick's
concerts & Choral Evensong

Thu, May 10, 2012 5:00 PM
Roman Vlad concert
New Opera Theater, Florence It
Book presentation and Youth choir concert