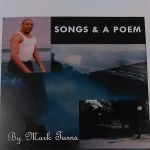 Artist Bio
Mark Turns is a spoken-word artist/poet & Lyricist from Columbus, Ohio who enjoys writing.The 2 featured tracks on this page:

1). I'm Singin' I Got Me A Woman.

2). You Caught Me Lookin' At Ya'.


Many CDs and singles are available off of the www.LiLGoat.com homepage under the "Current-Updates" section. Get the free SongCast mobile app from The App Store or Google Play and hear this and other songs on demand.

The new CD "Sou ...