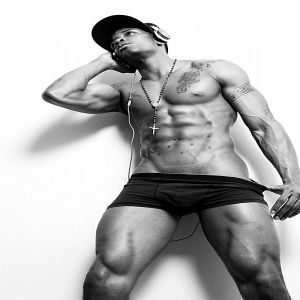 Artist Bio
For Booking: metrellspeaksmusic@gmail.com

Metrell Javonn Hurst, known simply as Metrell or Trell, born July 26, 1985, is an American singer, songwriter, model, and personal trainer. Born in Cleveland, Tn and raised in Athens, Tn, He has performed in singing competitions such as: American Idol (making it as far as Hollywood), X-factor, and The Voice.

Hurst was born in Cleveland, TN, the son of Karen Hurst. Trell was educated at McMinn County High School in Athens, TN ...
Upcoming Events
Sat, Jul 27, 2013 8:00 AM
World Bar
New York, Ny
Release/Bday Party

Fri, Jun 28, 2013 12:00 PM
Ny Seaport
New York, Ny

Sat, Jun 08, 2013 1:00 AM
Old Stone House
Brooklyn, NY