P.E. Music Group, LL...
FEATURED TRACKS
Celebration (feat. Tony Bird & B...
Mobbin (feat. Kwhy)
Trafficin the White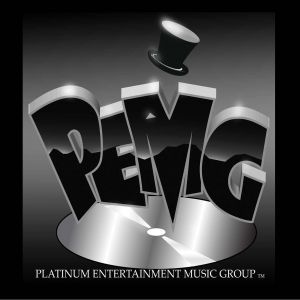 Artist Bio
Music Producer & Management(BiG S silverCoins)Music Supervision:Music Conception, Music Budget, Music Clearance & Licensing, Live Music Scenes, Original Music Production, Music Spotting Sessions, Music Editing, Music Cue Sheets, Distributer's Rights Package, and Motion Picture CD Soundtrack. PEMG/BizzyBoyz Artist:'Minnosota Phatz",Born Rasean Tolbert in Jamaica,Queens,NY. To mother Kim Tolbert and deceased father Steven Haynes who was gunned down in a drive bye. When he was at the age of twel ...
Upcoming Events
Wed, Dec 12, 2012 12:00 PM
FAN MAIL@MINNOSOTA PHATZ
PO BOX 1531
WINSTON SALEM, NC 27105

Sat, Jun 09, 2012 1:00 AM
P.E.M.G.SHOW
LAS VEGAS
BIG S silverCoins ON THE PEMG SHOW!

Fri, Feb 17, 2012 9:00 PM
SHARKSBAR
3923 New Bern Ave, Raleigh NC
Live Performance! MP

Sat, Dec 03, 2011 9:00 PM
CLUB SECRET
32 Cannon St. Poughkeepsie,NY
JADA KISS PERFORMING LIVE/Minnosota Phatz(Star Opener)

Fri, Oct 21, 2011 12:00 PM
SURADIO.NET & The Spot
Winston- Salem University
Minnosota Phatz Interview with Laraye

Fri, Oct 21, 2011 3:00 PM
THE AVE/RECORD STORE
3547 North Patterson Avenue,NC
Commercial Business: Starring Ashley Bizzy

Thu, Oct 20, 2011 4:00 PM
Marriott Press
Grand Marriott
Minnosota Phatz with Triesha Toran

Mon, Oct 17, 2011 1:00 PM
Piedmont Flights
Winston Salem NC, 27105
Part 1: SkyHawk;"Grown Ass Minno" The Interview with Ken Byrd

Tue, Jul 19, 2011 8:00 PM
EVE'S LOUNGE
769 WASHINGTON ST. BROOKLYN,NY
Def Jam & E1 Music Major

Fri, Jun 03, 2011 10:00 PM
Club Cibony's
189 Church Street Poughkeepsie
Styles P "Master Of Ceremony"/ Minnosota Phatz Opens.