Music Makers - BabyJ...
FEATURED TRACKS
Elephants Have Wrinkles!
Everybody Wobble!
Down in the Jungle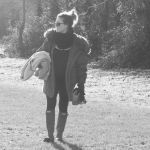 Artist Bio
Music Makers - BabyJam Music

Super simple songs and rhymes for babies and young children. BabyJam Music enhances languages and learning and helps babies and parents communicate.
Research shows that music: improves hearing, bolsters brain function, strengthens reading skills, increases maths abilities, improves social development, helps children become better team players, supports self-esteem, and makes beautiful happy children :).
Help your child get ahead with pr ...
Discography