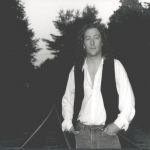 Artist Bio

A little about Pat Foley & his History!

Pat has performed over 4,200 shows during his 20-year career. His versatile and energy have captured audiences from New England to the Mid-West. His broad repertoire of more than 400 cover songs, as well as his original music, can and have excite crowds of all ages and he loves it! An audience can not help but only be effected by his chameleon-like stage presence and enthusiasm.
(You'll never see him sitting on a stool throu ...
Discography