Toronto,
Ont Canada
You Tube
3,561 Views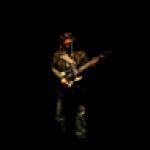 Artist Bio

Pat Savage is an extraordinary guitarist singer songwriter who started playing and singing at the age of 2 years old! Pat began playing drums at the age of 5 and guitar at 8 years old. He also studied and excelled at acting, dancing all through his school years and was an accomplished professional Walter Thornten model for some 15 years. Pat and everyone around him realized early that he would do well in show business and he was a child prodigy to say the least.

His enorm ...
Upcoming Events
Tue, Jun 01, 2010 6:00 AM
Savage Roads World Tour
Slovenia, Italy, France etc...