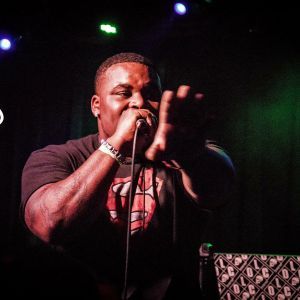 Artist Bio
Artist Information

Biography

Quarter Pound was Born in Philadelphia, PA, adopted in nc so birth certificate reads Wilson nc..My mission is to spread the love everywhere that shows love for me and my team. I want all of you to remember my foundation based on what I set out to accomplish by my approach to music rather then passed decision making. Why I Love music so much is simply the passion to keep honor hope and hunger alive through word of mouth. Adrenaline rush w ...
Upcoming Events
Thu, Jun 13, 2019 9:00 PM
603 Bar & Lounge
368 Central Ave, Dover, NH
Maines Rap & Affiliates invade 603

Sat, Aug 11, 2018 11:00 AM
Freedom Field
Harmony Maine
Kratum Festival

Sat, Mar 03, 2018 7:30 PM
O'Learys Boxing Gym
184 College Ave Waterville ME
Alpha Bars Cypher Competition

Fri, Oct 20, 2017 1:00 AM
T&T Emporium
Augusta
656

Fri, Jun 30, 2017 8:30 PM
Empire
Portland Maine
6ix 5ive 6ix & Howl Out Mafia ent. presents "Jarren Benton"

Sat, Jun 03, 2017 8:00 PM
Shenanigans Night Club
Augusta, ME
6ix 5ive 6ix & Howl Out Mafia ent. presents "Slaine"

Fri, Apr 11, 2014 9:00 PM
Club Texas
150 Center st. Auburn Maine
Maino's K.O.B. Tour opening

Fri, Jan 24, 2014 9:00 PM
Club Texas
Auburn Maine
Corey Guns show

Thu, Jan 31, 2013 9:00 PM
Club Rondevu
16 Park st Lewiston Maine
Black and White New Years Eve Party