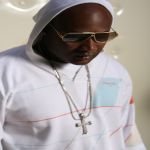 Artist Bio


Shawn Rich a.k.a, Richlyrics is an expressive R&B Lyricist. His early influence came from

his grandmother Josephine. She was a poetic lyricist who inspired him to put his pen

to paper and write from his heart. He has a soulful style and has emerged as a songwriter

to be reckoned with. He has been composing lyrics since the age of fourteen years old.

His lyrics are provocative and brilliant! Richlyrics reflect both Shawnâ ...
Discography

Upcoming Events
Sun, May 16, 2010 4:00 PM
Richlyrics Interview Shoot
HUD/RVR/PKY/WST/HARLEM/125
Who influenced the songwriter