Arlington,
Texas United States
iTunes
3,398 Views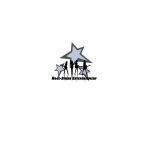 Artist Bio
Look Left, Look Right
All I see is flashing lights. This promising new independent label is here to bring great music back to the front of the line. Excuse me, Rocc-Starr Entertainment coming through! They don't mean to be hasty but their claiming it's their time now, so deal with it!
(If you have a problem with it, then this not what you want!!!)
Do You, Hear Me???!!!™

Mission Statement
To provide service excellence in bringing great opportunitie ...
Discography