A Ronald Ferguson Ho...
FEATURED TRACKS
Go Tell It On the Mountain (feat...
We Are Here for You
My Liberty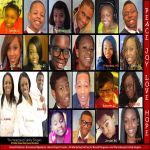 Artist Bio
Cheryl Patterson and Universal Xperience present Ronald Ferguson - an indie recording artist from Saint Stephens, South Carolina currently ranked #6 in Gospel Quartets Top 20. Ronald has teamed-up with 3x Stellar Gospel Music Award Nominees - The Velazquez Family Singers to launch a national children's music project created by Universal Xperience.

As an achievement goal, this experiential learning music project produces an unique and charming compilation CD called, 'A Ronald F ...
Discography