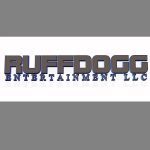 Artist Bio
Ruffdogg Entertainment was founded in the year 1999 in Fort Polk, Louisiana by C. Ruff. Along with the help of artists like:
Mr. Envy (Alabama), Saint (New Jersey), Black Drass (Delaware), Miss Mack (Mississippi), Dave Black (New Jersey) and
Law (Louisiana) , a movement of talented artists was formed.
Soon after C. Ruff freshly released from the military in 2003, went back to putting the same movement of talented artists together again only this time it was in his hometow ...