MR. STEVEN E. WILLIA...
FEATURED TRACKS
It's About Praising You
God's Waiting On You
Standing in the Gap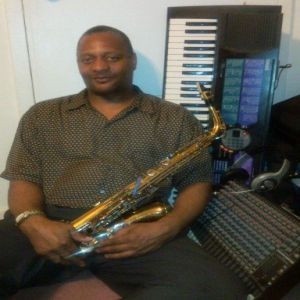 Artist Bio
Dedicated to serving God with a whole heart, I strive to inspire others through music and words. That's my way of helping others come to know the goodness and mercies that He shows toward us.And that He will strenthen anyone that's willing to give themselves to Him through Christ JESUS ! So I ask you, ( ARE YOU READY? )
Inspired by my mother, Mrs.Joesphine Fairfax ect. I've learned that all things that are done with GOD first shall last, and I hope these songs will aid you in your wal ...
Upcoming Events
Sat, Feb 20, 2016 4:00 PM
Northeast Community United Me
5800 Midcrown San Antonio Tx
We Praise & Magnify His Name Talent Contest

Sun, Aug 23, 2015 11:00 AM
Northeast Community United Met
5500 Midcrown S.A TX. 78218
Concert

Sat, Sep 20, 2014 6:00 PM
Shaenfield Place Pavilion
Shaenfield Place SA TX 78254
Dreamer Record's One Nation Under God Concert Tour 2014

Sat, Sep 14, 2013 4:00 PM
Baptist Temple Church
901 E.Drexel Ave. San Antonio
One Nation Under God Concert Tour