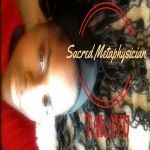 Artist Bio
Enjoy the sounds of Takayu: Poet and Metaphysician along with Compass: Producer and Poet, together they create a modern day magick where POETRY meets METAPHYSICS meets MEDITATION. Sit back and be elevated.

Release your "Tension" and be uplifted by "Ancient Metaphysics" then reawaken you "Mental Avatar"

TAKAYU BIO
Poetry has been with me my whole life. I started at the young age of 11 then aspired to be a rapper. But as life would have it I veered into a ...
Discography