Sergihno And Giovann...
FEATURED TRACKS
Watch Out We Won't Stop!!!
Yes This Is A Party!
All The Speakers In The Cars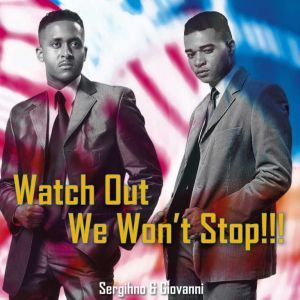 Artist Bio
CHECK OUT our SoundCloud page :
http://soundcloud.com/SandGtunes
www.SandGtunes.com

We Sergihno And Giovanni are the owners of all the songs ! All of our Music Tracks on this website are uploaded and registered by Sergihno And Giovanni ( also known as ) Giovanni And Sergihno. Please feel free to Contact BMI and SoundExchange. http://www.bmi.com/ http://www.soundexchange.com/ With kind regards, Sergihno And Giovanni Entertainment ( also known as ) Giovanni And Sergihn ...
Discography