san antonio,
tx united states
facebook
3,050 Views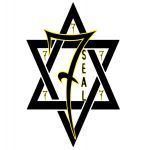 Artist Bio
7vnseal A.K.A God's Dagger
Known to His Parents As:
Robert Encinas Jr.
Born: August 28, 1980 in Phoenix, Arizona.
Interesting Facts About 7vnseal
• 7vnseal went prior by the name, Vizion. He later dropped it and picked up the name, 80proof The Illa Instinct. To later kill that name and Birth out 7vnseal A.K.A God's Dagger.
• 7vnseal' first collababoration with Beretta 9 of Wu-tang family Killarmy,''Raining'' Became a Classic in the Un ...
Discography