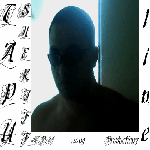 Artist Bio
THANKS FOR COMING TO MY SHOWCASE .YOUR VOTE WOULD BE A GREAT HELP TO THE MUSIC !!!
Lets GET DIS HERE STR8, I made a Promise to more important people (family) that i was gon get paper off my hustle , Im gonna succeed / without a freakin doubt ..but the question is , HOW ?????
ENOUGH QUESTIONS MY DEBUT ALBUM WENT # 1 (RAP) # 1(SOUL) AFTER 5 WEEKS ON THE CHARTS !! Nuff Respect Due !www.mp3.com.au/tapusheriff
TOWNZVILLANZ SNEAKE 1(producer/rapper)/ DADA MURREY(Rapper/Vocalist) ...
Discography