Terrell Hatton
FEATURED TRACKS
Footprints In The Sand
If I Could Become A Quail (A Chr...
For Ever Stitch You've Sewn (A P...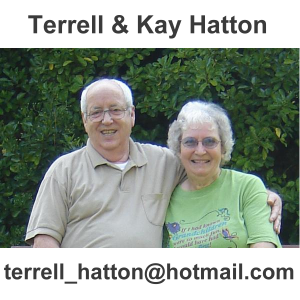 Artist Bio
My lovely wife, Kay, and I live in Alabama. I wrote the poem, FOR EVER STITCH YOU'VE SEWN, for my mother in 1990. It was truly an emotional time for both of us when I presented her with a framed copy of it at Christmas time that year. The poem is dedicated to all mothers. My stepson, Daniel Cox, does a good job with the music and singing, helping me out with the recitation of FOOTPRINTS IN THE SAND. I wrote IF I COULD BECOME A QUAIL a few years ago. The poem has a special Christmas meani ...