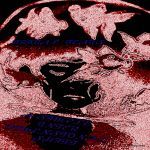 Artist Bio
Lovers. Black sheep. Fighters. Survivors. Human.


Born and raised everywhere, the Chief instrumentalist has been given the all
clear to spread the seeds of sounds for
all of the souls on the face of the Earth.

Debuting with a Simple inter dimensional shift the sounds are unique, but above all, hopeful.