Investing Black Reco...
FEATURED TRACKS
Dirt Bag Boogie
Dance With Me
Sway (Ah Shucks!) (feat. Candy G...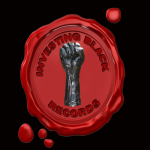 Artist Bio
INVESTING BLACK RECORDS
MISSION BIO

INVESTING BLACK RECORDS IS A ROLL OF COMPANY OF INVESTING BLACK
THROUGH F.R.I.E.N.D.S. NETWORK THAT WAS FOUNDED BY DWAYNE CHAMBLISS
AND HAROLD TILLERY INVESTING BLACK RECORDS WAS BORN ON APRIL 20, 2006
IN ATLANTA, GA . ITS OWNER AND C.E.O. HAROLD TILLERY STARTED OUT JUST
MANAGING A FEW LOCAL BALTIMORE ARTISTS THAT HAD MOVED TO ATLANTA,
GA TO ...
Upcoming Events
Wed, Apr 18, 2012 1:00 PM
Rennisance Hotel Hollywood
Hollywood,California
ASCAP I Create Music Expo

Fri, Apr 16, 2010 6:00 PM
F.Y.E.
DISCOVER MILLS MALL
INSTORE PERFORMANCE