miami,
fl United States Of America
FACEBOOK
6,703 Views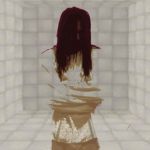 Artist Bio
Born in St.Thomas at a young age Midnite new that he had a special gift for music, after moving to various islands he finally settled in Miami .Years past and he has put together an impressive track record, performing at such venues like roots and culture festival 1999,2000,2001,jam fest 2002,2003,trick luv's da' kids weekend 2004,2005,bike week myrtle beach "club Tiki"2006,hip hop festival,2005,2006,national testing day,1999,2000,2001,2002,2003,2004,2005,2006 and working with top reggae art ...
Discography



Upcoming Events
Sun, May 16, 2010 7:30 PM
THE WHITE ROOM
1306 n. miami ave
libe performance by d.m.b. hustle

Sat, Mar 06, 2010 12:00 PM
CLUB N.V
1010 HWY 78 SUMMERVILLE S. CA.
D.M.B LIVE PERFORMANCE ON TOUR!!

Sun, Dec 20, 2009 7:00 PM
Center for the performing arts
10 N.E. 3RD ST. MIAMI FL 33132
live performance by midnite