Albi,
Catanzaro(Calabria) Italy
my space
3,344 Views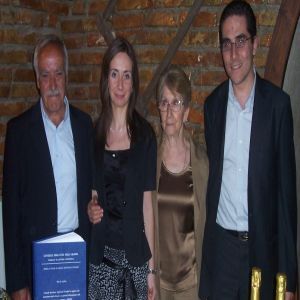 Artist Bio
Born in Albi(Catanzaro)Italy 15/03/1941;diploma as Geometra in 1961 in Catanzaro-Italy.
Emigrant in Canada from 1967 till 1987.
Diploma as Survey Technician (Toronto)in 1976. Poet,songwriter,journalist.Pubblished two volumes of poetry promoting and partecipating in many symposiums,seminars on emigration sponsored by University of Toronto and York and University of Arcavacata in Calabria.Deep passion for classical music and for any good music.Composed Momentum-lyric song believin ...
Discography