NORTH FLORIDA BOY'Z/...
FEATURED TRACKS
That's The Sound Of The People
I'm Out There
Champagne Pimp'n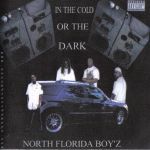 Artist Bio
NORTH FLORIDA BOY'Z, N.F.B for short, made up of group members 12 Gauge,Mr Money Man, Young Cutta, Young Gutta. We began out of the back room of my home, Connecting dope beats with catchy hooks and hot lyrics that represent the South and let's the rap game know that the state of Florida will remain on the map as far as kicking dope hooks and banging beats.The three brothers feel it's time some one put the state up on the map and represent for the state shape like a pistol always set to cock a ...