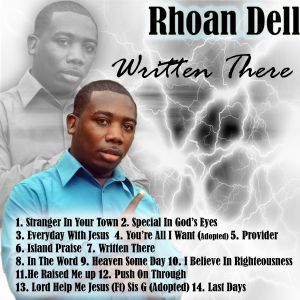 Artist Bio
RHOAN DELL
BIOGRAPHY:
Born August 30 1982, Rhoan Dwayne Dell attended New Roads All Age School in Westmoreland.
This little genius started his musical career in grade one (1), doing imitations of almost every popular song including songs from Tracy Chapman, Yellow Man and Admiral Bailey. He will always remember going home from school with his pocket full of money as he joked about a semi pro-career.
First Concert
As he grew older, Rhoan's faith developed an ...