Harmonious Click Ven...
FEATURED TRACKS
Gbe Gbe Gbe
Happy Birthday
Raise It Up, Majesty Belong To G...
Ojodu,Akute,
Lagos/Ogun Boundary Nigeria
sammymolaja
4,955 Views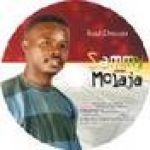 Artist Bio
I PLAY MOTIVATIONAL ,SOUL,GOSPEL MUSIC. SPECIAL APPRECIATION TO SUPPORTERS AND LOVERS OF OUR MUSIC.(Finally brethren whatsoever things are true, whatsoever things are honest,...whatsoever things are of good report,....Phil 4:8). Also Check Track no 9 of Real Dream titled "TOGETHER IN A BOND"( a song for blacks and whites and men of all races)For thy maker is thy husband, thy redeemer..Isaiah54:5 PHONE NUMBER : O8171878226 OR +2348171878226. MY PHYSICAL CDS AVAILABLE IN LAGOS NOW @
...
Discography